TRAINING PROGRAMME ON 'WOMEN ENTITLEMENTS AND RIGHTS'
LCHR Guwahati
Training Programme on 'Women Entitlements and Rights' was organized by Legal Cell for Human Rights (LCHR) under the support of 'Misereor' from 19th to 21st December 2021 at North East Diocesan Social Forum (NEDSF), Ramsa Hall, Kharghuli, Guwahati – 781004.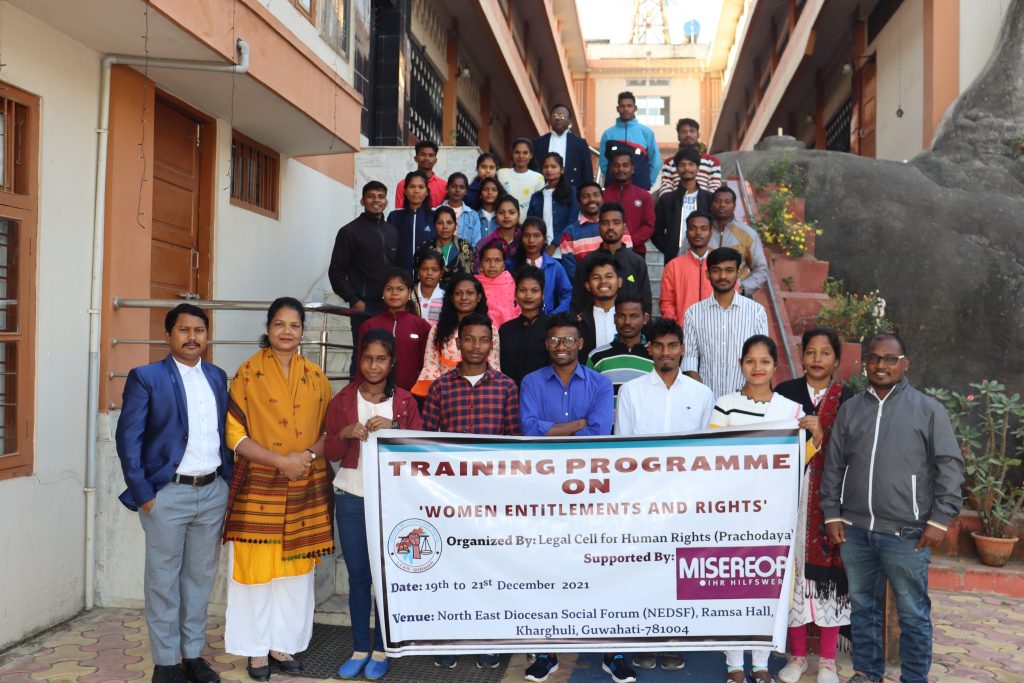 Fr. Owen Chourappa SJ, Director of Legal Cell for Human Rights (LCHR) was the Chief Guest of the training programme.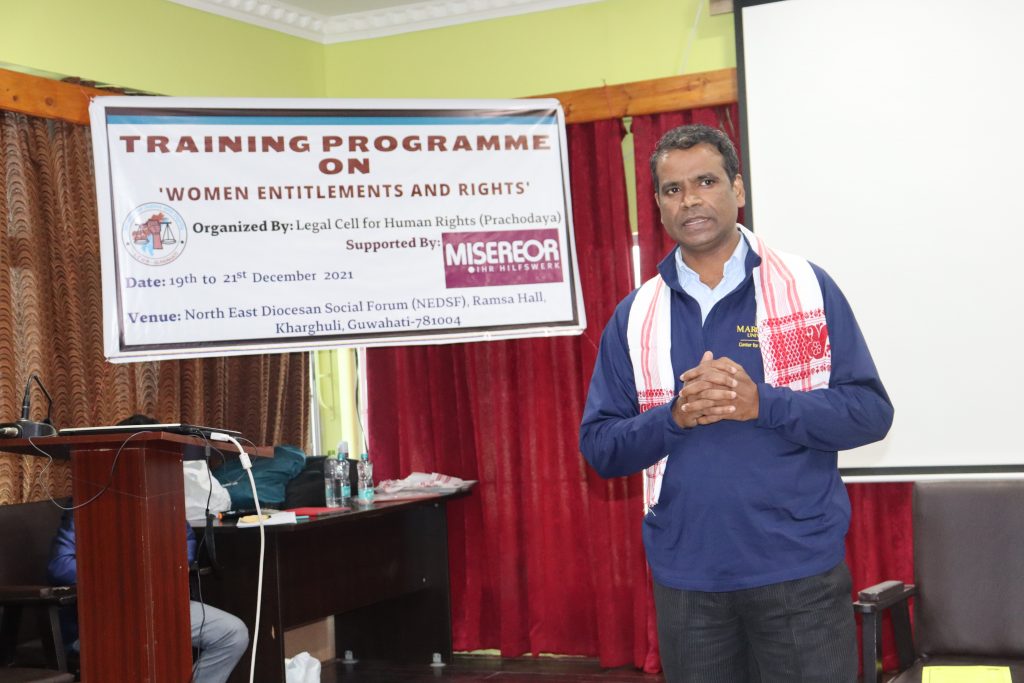 This training programme was for the beneficiaries of Bodoland Territorial Region (BTR) covering the districts of Udalguri and Baksa in particular. There were 50 participants participated in this training programme including the staff of LCHR. They were trained on the following topics –
'The Protection of Women from Domestic Violence Act 2005'
'The Prohibition of Child Marriage Act 2006'
'The Maternity Benefit Act 1961'
'The Minimum Wages Act 1948'
'The Dowry Prohibition Act 1961'
'The Sexual Harassment of Women at Workplace (Prevention, Prohibition and Redressal) Act 2013'
'Entitlements for Women and Children'.
The resource persons were –
Adv. Suman Indwar, LL.M
Ms. Mousumi Kalita, B.A.LL.B (H)
Mr. Gyandeep Topno, MSW
Mr. Albert Kerketta, B.A.LL.B (H)
Mr. Libid Baghwar, BB.A.LL.B (H)