TRAINING PROGRAMME ON 'LAWS PROTECTING CHILD RIGHTS'
LCHR Guwahati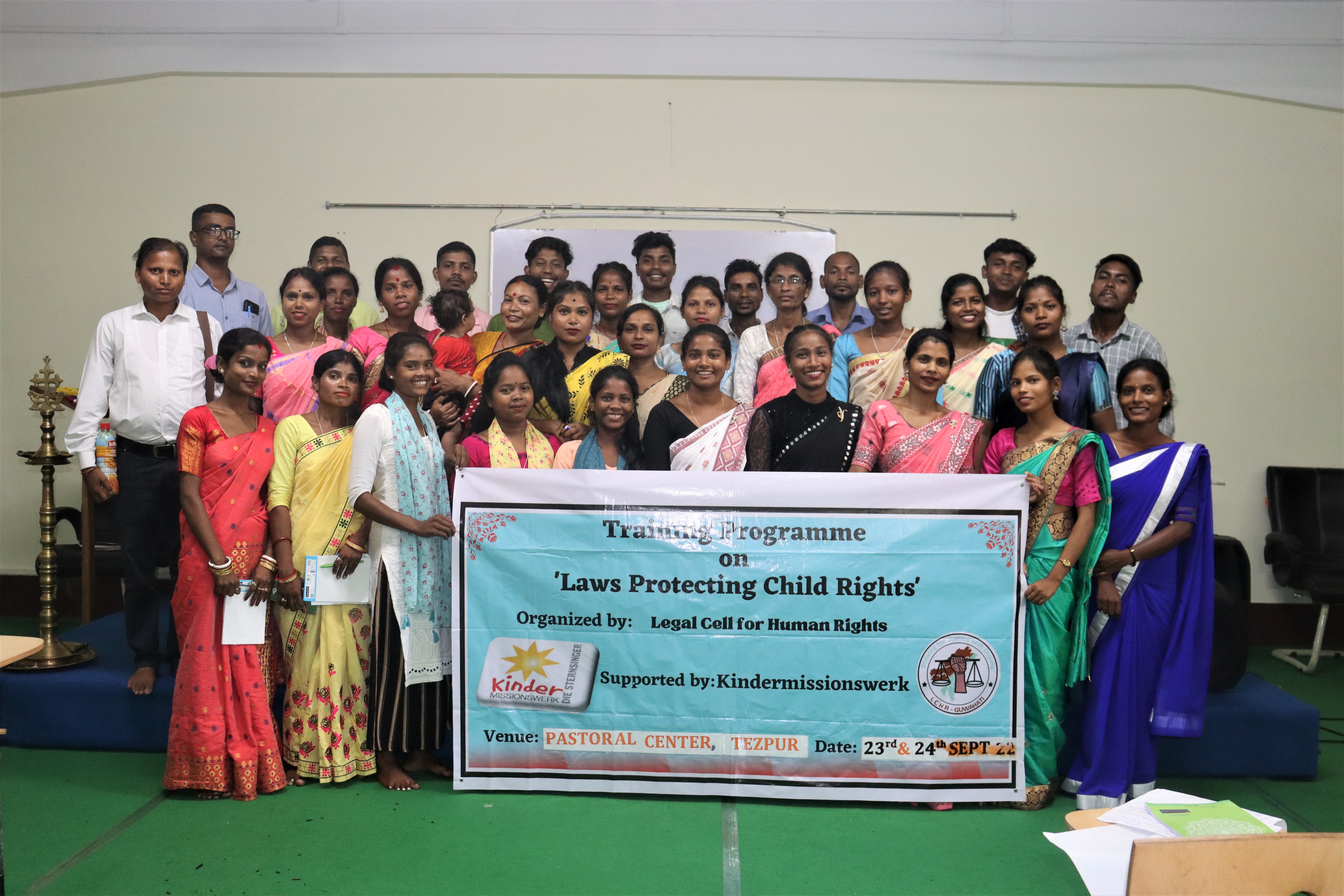 Two days residential training programme on 'Laws Protecting Child Rights' was organized by Legal Cell for Human Rights (LCHR) on 23rd and 24th September 2022, at Pastoral Centre, Lichu Bari, Harigaon, Sonitpur – Assam for the Instructor of Supplementary Education Centres of Udalguri, Nagaon, Biswanath and North – Lakhimpur district zones under the support of 'Kindermissionswerk'.
A total of 34 participants including the Staff of LCHR and District Coordinators. The participants were trained on the following topics –
Child Rights',
'Skill Development',
'Group Discussion on Role of SEC Instructors & Identify Issues in One's Locality',
'Child Trafficking – Its adverse effects in Tea Garden, Assam',
'The Assam Right to Public Services Act 2012', and
'The Sexual Harassment of Women at Workplace (Prevention, Prohibition and Redressal) Act 2013'.
Adv. Suman Indwar, Mr. Gyandeep Topno, Mr. Rinku Parida and Mr. Shiblal Panika were the resource persons of the training programme.