TRAINING PROGRAMME ON 'ENHANCING CAPACITY BUILDING AND ADVOCACY SKILLS'
LCHR Guwahati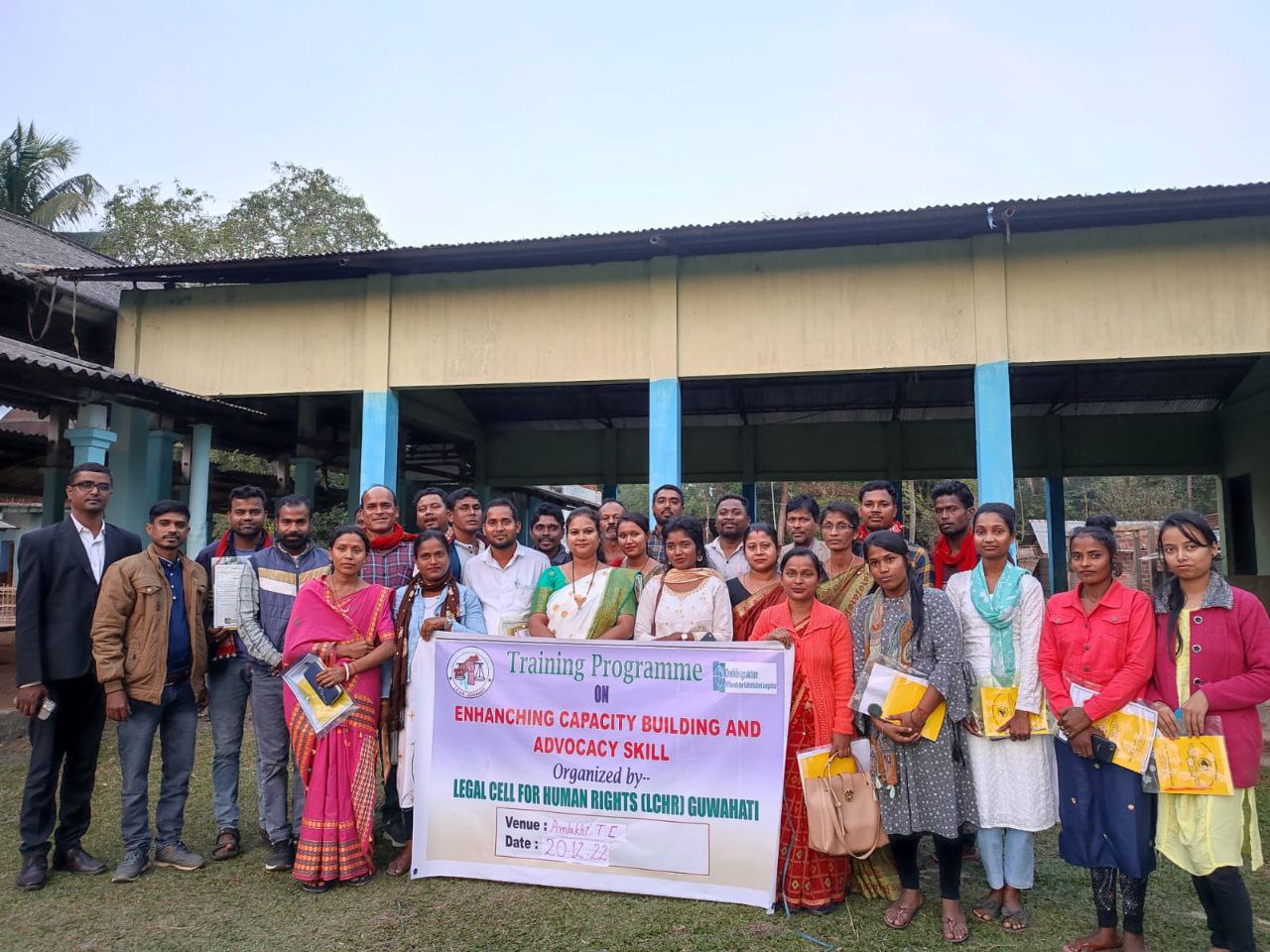 Training Programme on 'Enhancing Capacity Building and Advocacy Skills' was organized by Legal Cell for Human Rights (LCHR) at Amlakhi Tea Estate Mazdoor Club, Nagaon on 21st December 2022 under the support of 'Dreikönigsaktion Hilfswerk der Katholischen Jungschar'.
There were 73 participants in the training programme, who were trained on –
'The Assam Panchayat Act 1994'.
'The Right to Information Act 2005'.
'Women and Child Rights'.
Mr. Rinku Parida and Ms. Mousumi Kalita were the resource persons.