TRAINING PROGRAMME ON 'EMPOWERING PARA-LEGAL VOLUNTEERS THROUGH LEGAL LITERACY'
LCHR Guwahati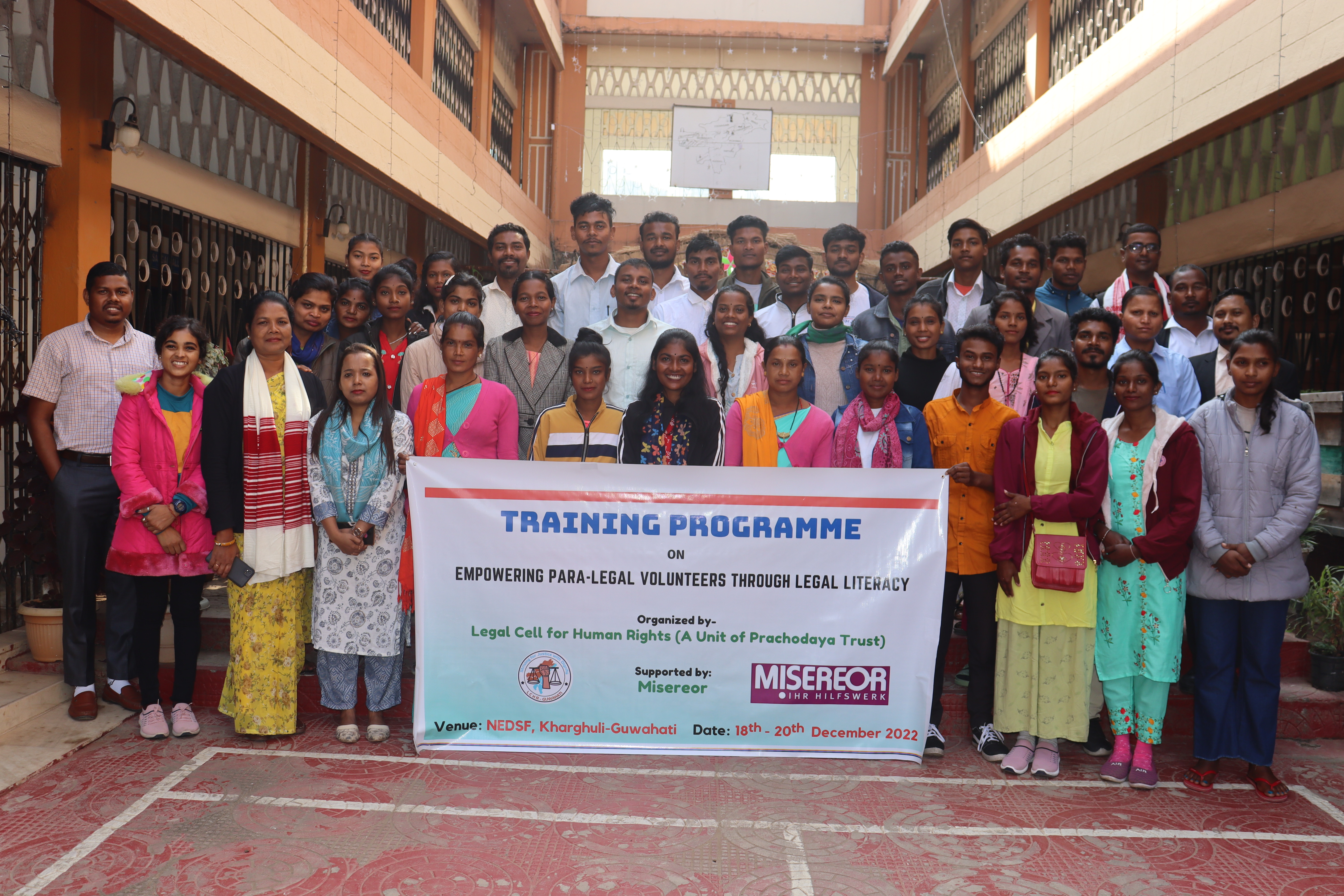 Three days residential training programme on 'Empowering Para-Legal Volunteers Through Legal Literacy' was organized by Legal Cell for Human Rights (LCHR) from 18th to 20th December 2022 at North East Diocesan Social Forum (NEDSF), Guwahati under the support of 'Misereor' of the project titled 'Capacity Building of Rural/Tribal Women in Assam'.
A total of 42 participants including the LCHR Staff and District Coordinators participated in the training programme. They were trained on the following topics –
'The Protection of Women from Domestic Violence Act 2005',
'The Sexual Harassment of Women at Workplace (Prevention, Prohibition and Redressal) Act 2013',
'First Information Report (FIR)',
'The Right to Information (RTI) Act 2005',
'The National Food Security Act 2013',
'The Rights of Persons with Disabilities Act 2016'.
Adv. Suman Indwar, Mr. Albert Kerketta, Mr. Shiblal Parida, Mr. Rinku Parida and Ms. Mousumi Kalita and Mr. Gyandeep Topno were the resource persons of the training programme.