TRAINING PROGRAMME ON 'CAPACITY BUILDING OF PARA-LEGAL VOLUNTEERS'
LCHR Guwahati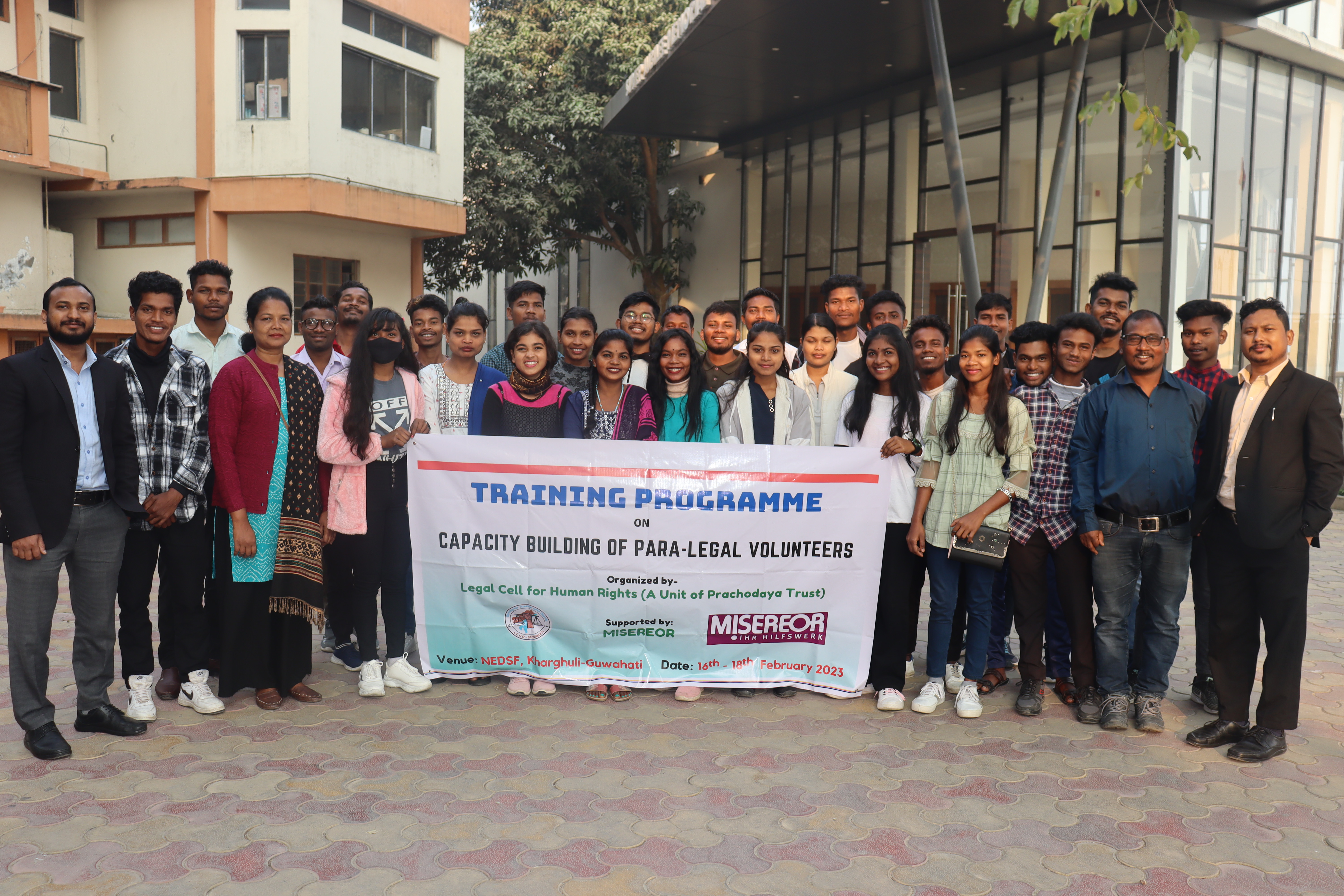 Legal Cell for Human Rights (LCHR) organized three days residential training programme on 'Capacity Building of Para – Legal Volunteers' of the project 'Capacity Building of Rural/Tribal Women in Assam' from 16th to 18th February 2023 at North East Diocesan Social Forum (NEDSF), Kharghuli – Guwahati.
A total of 34 participants including the LCHR Staff participated in the training programme. They were trained on the following topics –
'The Right of Children to Free and Compulsory Education Act 2009',
'The Protection of Children from Sexual Offences Act 2012',
'The Juvenile Justice (Care and Protection of Children) Act 2015',
'The Prevention of Illicit Traffic in Narcotic Drugs and Psychotropic Substances Act 1988',
'The Pre-Conception and Pre-Natal Diagnostic Techniques Act 1994', and
'Social Security Schemes'.
The resource persons were –
Adv. Suman Indwar,
Mr. Albert Kerketta, and
Mr. Gyandeep Topno.