Training of PLPs on 'Advocacy Skills' and 'Formation of Village Vigilant Committees'
LCHR Guwahati
Training of Para Legal Persons (PLPs) on 'Advocacy Skills' and 'Formation of Village Vigilant Committees' was organized by Legal Cell for Human Rights (LCHR) under the support of ' Dreikonigsaktion Hilfswerk dar Katholischer Jungschar' on 25th and 26th September 2021 at Christashram – Mancotta, Dibrugarh. Similar training programme was held at Pastoral Centre, Lichu Bari, Harigaon, Tezpur on 29th and 30th September 2021.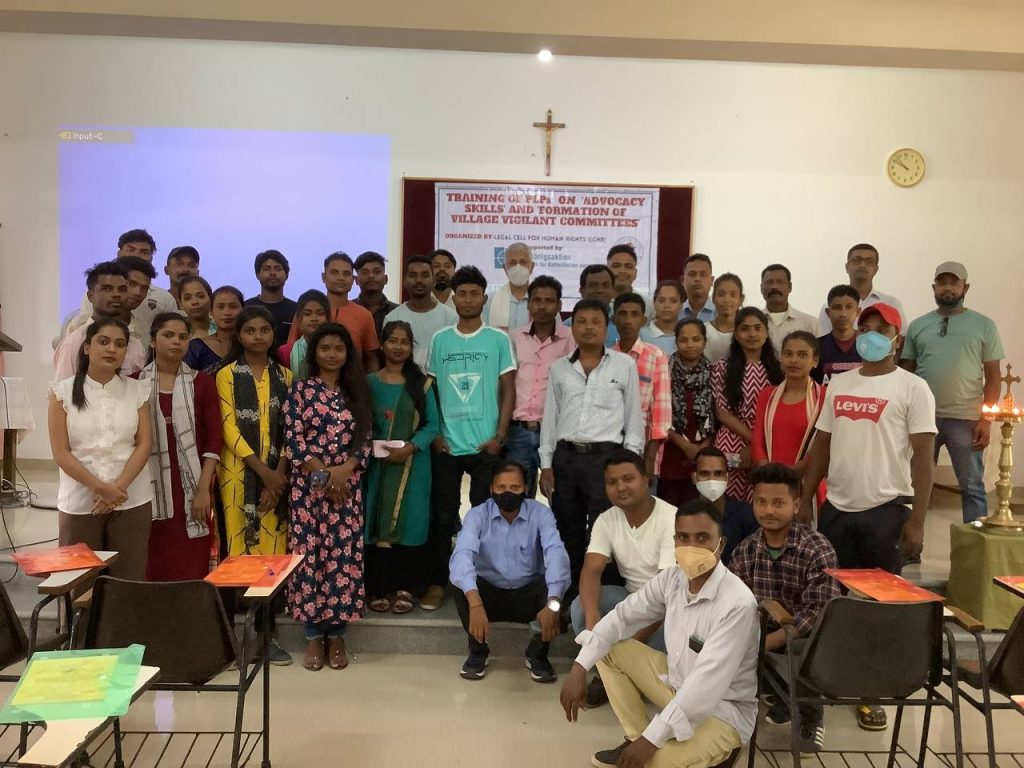 Fr. Timothy Saldhana, Director of Christashram – Mancotta was the chief guest for the training programme.
The resource persons for the training programme were :-
Ms. Mousumi Kalita – 'Village Vigilant Committees- Roles and Responsibilities'.
Mr. Rinku Parida – 'Right to Information'.
Mr. Shiblal Panika – 'Right to Education'.
Adv. Sauradeep Dey – 'Human Trafficking'.
Adv. Nandita Deka – 'Child Marriage'.
Mr. Ashok Thakur – 'Drills to save a child from traffickers'.