TRAINING FOR "VILLAGE VIGILANT COMMITTEES" AND "LIVELIHOOD ISSUES FOR WOMEN"
LCHR Guwahati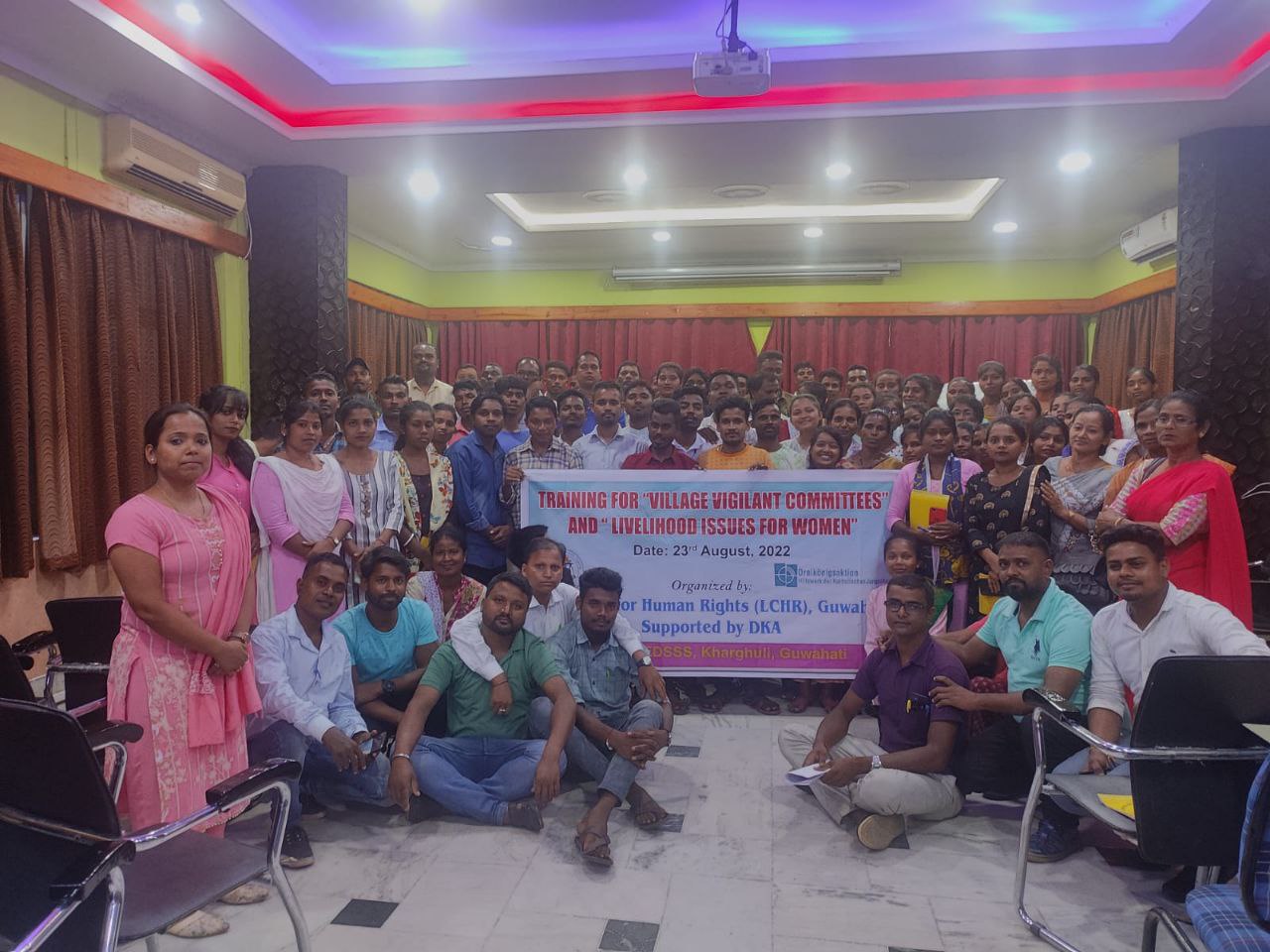 On 23rd August 2022, Legal Cell for Human Rights (LCHR) – Guwahati, organized training programme for "Village Vigilant Committees" and "Livelihood Issues for Women" at NEDSSS, Kharghuli, Guwahati under the support of "Dreikönigsaktion Hilfswerk der Katholischen Jungschar".
There were 89 participants including the Programme Manager and District Coordinators from Dibrugarh, Tinsukia, Udalguri, North Lakhimpur and Sonitpur districts of Assam. They were trained on the following topics –
Schemes for Pregnant Women and DLSA',
'Enhancing Livelihood through Skill Development with Reference Tea Plantation and Bamboo Workers'
'Village Vigilance Committee (Meaning, Role & Responsibilities)',
'Right to Information (RTI)', and
'Social Security for Tea Plantation and Bamboo Workers' and 'Protection of Women from Domestic Violence Act, 2005'.
The resource persons were –
Adv. Debasmita Ghosh,
Adv. Nandita Deka,
Mr. Rinku Parida,
Mr. Shiblal Panika,
Mr. Ashok Thakur,
Ms. Mousumi Kalita, and
Mr. Ramdeo Nag.