TRAINING AND EDUCATION OF CATECHISTS ON 'CHILD RIGHTS'
LCHR Guwahati
Training and Education of Catechists on Child Rights was organized by Legal Cell for Human Rights (LCHR) under the support of "Kindermissionswerk" on 17th October 2021 at St. Paul's Catholic Church, Rangapara under the guidance of the Director of LCHR, Fr. Owen Chourappa SJ.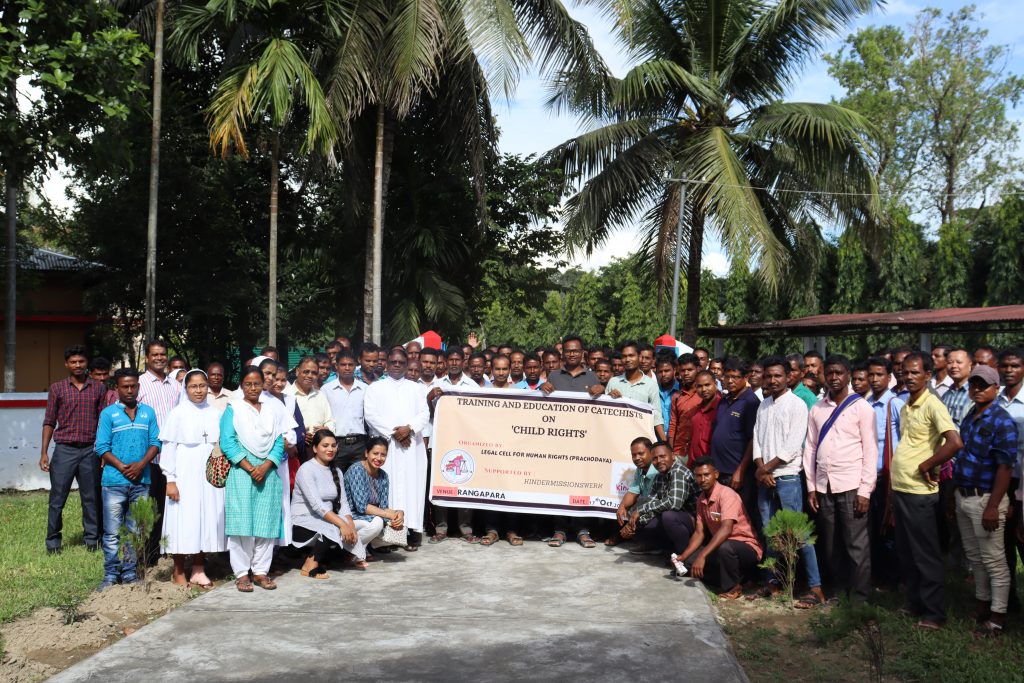 It was organized for the Catechists of Rangapara, Batasipur, Missamari, Dholaibil and Dhekiajuli parishes of Tezpur Diocese, to train and educate them on Child Rights and the rights of the forest dwellers.
There were 125 participants for the training programme.
The resource persons for the training programme were –
Fr. Owen Chourappa SJ – 'The Right of Children to Free and Compulsory Education Act, 2009'.
Adv. Nandita Deka – 'The Schedule Tribes and other Traditional Forest Dwellers (Recognition of Forest Rights) Act 2006'.
Ms. Phulwanti Nag – 'The Prohibition of Child Marriage Act 2006'.
Mr. Libid Baghwar – 'The Immoral Traffic (Prevention) Act 1986'.
Mr. Albert Kerketta – 'The Child Labour (Prohibition and Regulation) Act 1986'.