TRAINING PROGRAMME ON "LAWS PROTECTING CHILD RIGHTS"
LCHR Guwahati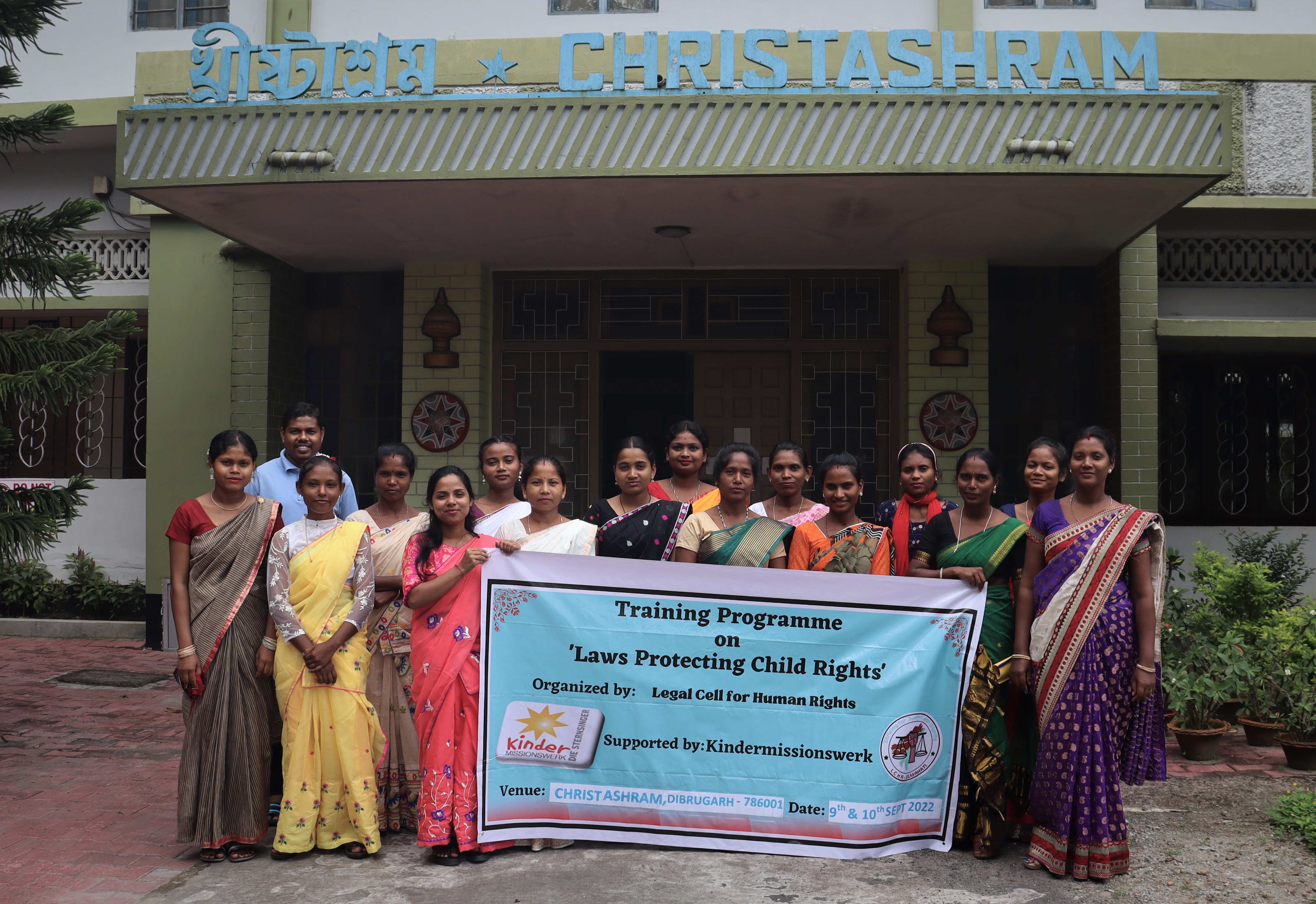 Two days residential training programme on "Laws Protecting Child Rights" was organized by Legal Cell for Human Rights (LCHR) on 9th and 10th September 2022, at Christashram, Mancotta, Dibrugarh – Assam for the Instructors of Supplementary Educational Centre's of Dibrugarh, Tinsukia and Golaghat district zones under the support of 'Kindermissionswerk'.
A total of 17 participants took part including the staff of LCHR. The participants were trained on the following topics –
'Child Rights',
'Child Trafficking – Its adverse effects in Tea Garden, Assam',
'Group Discussion on Role of SEC Instructors & Identify Issues in One's Locality',
'Right to Information Act 2005',
'The Assam Right to Public Service Act 2012',
'Fundamental Rights and Duties – Indian Constitution'.
Adv. Suman Indwar and Mr. Gyandeep Topno were the resource persons of the training programme.