NELF EXECUTIVE MEETING
LCHR Guwahati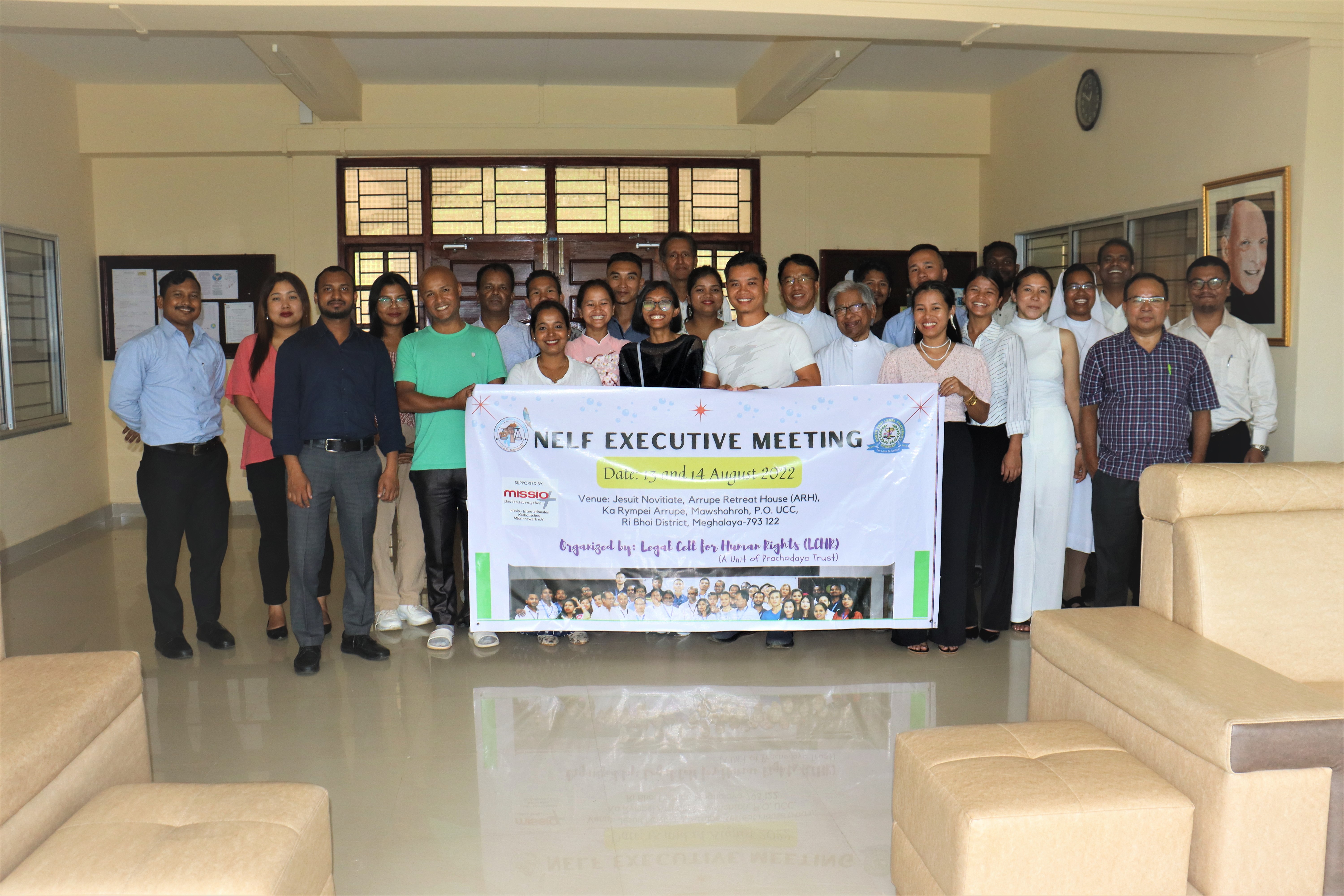 On 13th & 14th August 2022, Legal Cell for Human Rights (LCHR) – Guwahati, organized NELF Executive Meeting at Jesuit Novitiate, Arrupe Retreat House, Mawshohroh – Meghalaya supported by "MISSIO".
A total of 31 participants including Catholic Advocates, Principal, Vice Principal and Assistant Professor of Dispur Law College – Guwahati, Catholic Law students of North – East India and LCHR staff took part in the programme.
On 'Day-I' Fr. Owen Chourappa SJ (Director-LCHR) took session on "Introduction & Purpose of the Meeting", "Challenges before us and the way forward: Some Thoughts" was explained by Dr. Anthony Dias SJ and "NELF Executive Meeting (Office Bearers and Invited Members)" was conducted by Adv. Challang Artius Ch Marak (President -NELF).
On 'Day-II' "Faith and its expressions, especially its Justice Dimension (A Faith that does Justice)" was explained by Fr. Julian Fernandes SJ, Fr. Gratian Carlo SJ explained on the topic "Locating Justice in the Social Teachings of the Church" and a " Business Session – To Plan for Regional Convention, Future Activities" was conducted my Adv. Challang Artius Ch Marak (President -NELF).
The NELF Executive Meeting was concluded with the Holy Eucharist celebrated by Rev. Fr. Scotus Fernandes SJ (Director – ARH, Mawshohroh).